I have a few obsessions this summer.
Feather, Gold, Cerulean, Nautical Knots, Leather, Wood
I am obsessed more with feathers. More specifically. Feather Extensions in mah head! :D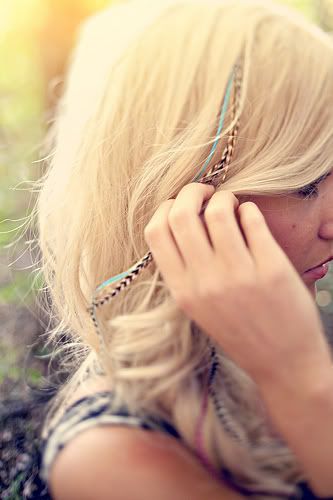 (Image by
totalchanges
)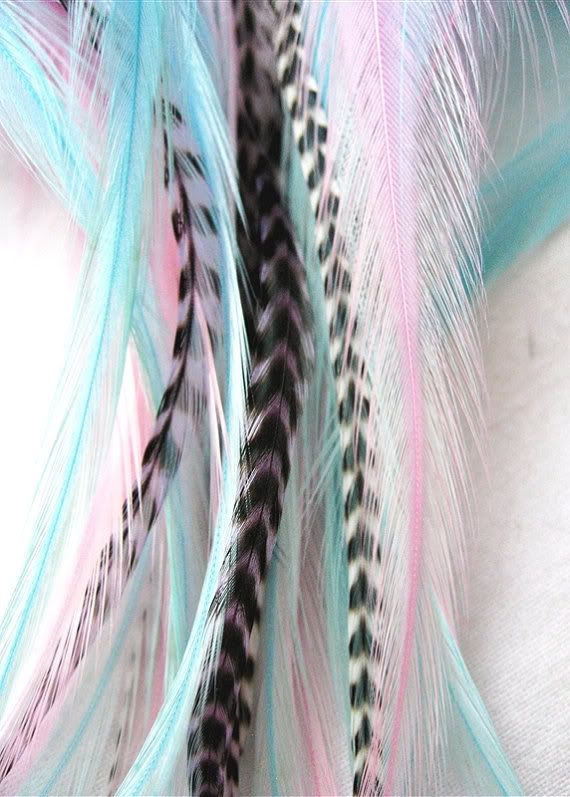 (Image by
seekateblog
)
Too bad I'm starting work soon. I'm pretty sure its not appropriate for work to have feathers in your hair. Sigh..
One can dream.