Itwassuperintimidatingtobethere!Somanypeopleandmybes friendsworeshesawsomelocalstars!
*Deep Breath*
Okay lets begin from the start.
First my dad was being childish and hid the camera from me so my best friend, Fran took photos for me. Thanks for that!
(I really do need to get a camera of my own D: )
Before that Fran and I dropped by New Look to find a dress for her graduation. And we hit on a dress the moment she stepped in. She was gushing about how she loved it and that she's definitely getting it, before, during and after the movie.
We went to Lido and there were acrobatic performers! Oh and there was such a crowd!
We collected the tickets and met Raine! She's so sweet!
Photos of all bloggers!
And I finally met HP in person!
And here's a smaller group pic. HP just asked me to join. :P
Don't mind my chubbiness. I hate myself. No idea why I've not lost weight from all that running.
Anyway, there was like this long queue to go into the theatre and there were bag checks and giving up of handphones. At least no body check this time round. When I went for the Alvin and the Chipmunk Premier they did a body check O.o.
Well, I really enjoyed the movie but somehow the trailer makes it look so epic but oh well and if you don't know the story of Alice in Wonderland, be prepared to be confused as you're expected to be familiar with them. No long introductions into the personalities of the different characters.
Johnny Depp was awesome as the Mad Hatter. He's this intense character that turned half mad because guilt from everything that has happened to Underland. You can tell he was in love with Alice.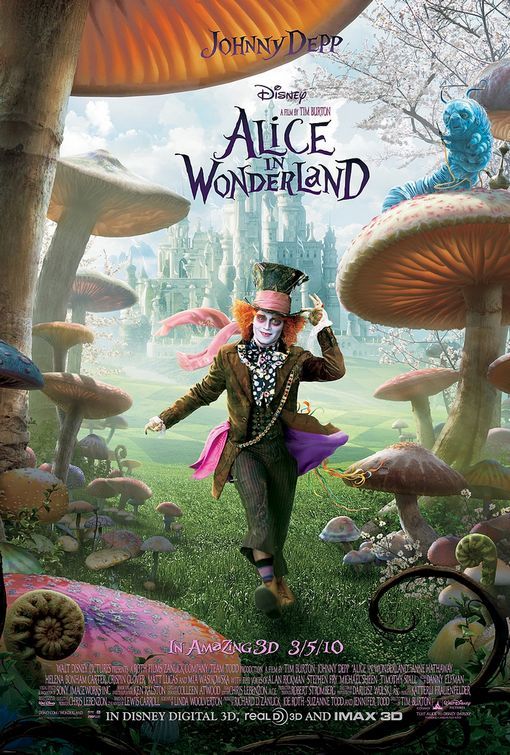 Too bad I can't find a card-board of Johnny while there. Oh well.
Anne Hathaway was really really different as the White Queen. She's graceful yet somewhat clumsy.
I'm loving Tim Burton who was perfect in directing this whimsical movie. :D It was beautiful, all shot on green screen. All digital but everything blended in so well.
Alice's costume were so beautiful. I want them!
Anyway camwhored with Fran on the way home. :D
I wore heels! That's why I was so tall! My friend's not a midget. :P
Oh and for those who were there, I was the one with the feathers on my head.